REGISTRATION CLOSED!
Due to the huge demand, the registrations for the IberCup Qualifier São Paulo 2018 are now closed.

It will be a fantastic experience full of news thinking especially to you, athletes, parents, family, partners and sponsors.

There are still places for the Qualifier of Porto Alegre. See you soon!
Contact Us
WIN THE QUALIFIER IN SÃO PAULO AND GET A SLOT TO THE IBERCUP BRASIL 2019!
In 2018 the Qualifier IberCup in São Paulo gives the chance to the winners in playoff Gold, Silver, and Bronze, to go to IberCup Brasil Elite tournament with special conditions!

Check the IberCup Regulation and get to know which prizes we have for you!
See our Prizes
MORE THAN 200 TEAMS WILL PARTICIPATE IN THE QUALIFIER
Welcome to the World Football Center!
More than 200 teams will participate in IberCup Qualifier.
And São Paulo is the place where you can compete with teams different locations.

The dream comes true!
Latest News
Previous
Next
IberCup is one of the largest and most International Youth Football Tournaments / Soccer Tournaments around the World. Play against the best Football Academy Clubs / Soccer Academy Clubs in different locations (Europe, Asia and USA).
Register Now!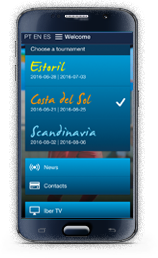 Ibercup App
With our app you can find tournament information, game schedule, latest news and more.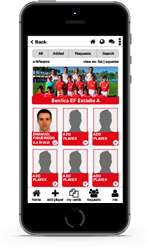 IberCup Social Network App
Get Social with our social network! Share your best moments with the IberCup community.
Newsletter
Keep up to date and receive the latest news from Ibercup.
Subscribe our newsletter.
Media Partners